An energy project requires time, commitment and an informed approach. Working together as a community means a shared workload, better value for money, and a bigger impact.
– SEAI
Partners: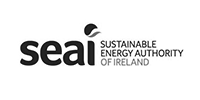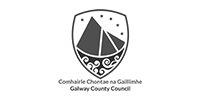 In Ireland hundreds of communities are working together to become more sustainable in how they use energy. These are some reasons why:
Changing our energy use creates one of the biggest impacts for sustainability and the environment. Acting together means this impact goes even further.
We can reduce energy bills in the community by doing local energy projects. This means we free up more money to spend in the community in the longer term.
Community energy projects mean warmer, healthier homes and community buildings. It improves quality of life, especially for the vulnerable in the community.
These projects can bring the community together and contribute to other goals such as Tidy Towns, green tourism, and eco-congregation activities.
Facilitate a Just Transition in communities throughout Ireland.
There are currently over 500 Sustainable Energy Communities (SEC's) across Ireland. You can find a full map of the network here: https://www.seai.ie/community-energy/sustainable-energy-communities/join-the-sustainable-ener/index.xml
We began working with our local mentor from SEAI, Orla Nic Suibhne, a number of months ago and recently secured funding to create an energy masterplan for the town of Athenry. The award of the tender went to energy consultants ORS. Over the next six months we will be working with ORS and the community of Athenry on our energy plan with the first stage a community energy survey which we will distribute shortly.
This aligns with our long-term vision to build sustainable networks in the town and collectively work towards achieving the UN's Sustainable Energy Goals by 2030.