"There is no power for change greater than a community discovering what it cares about."
– Margaret J. Wheatley
Partners: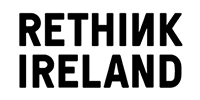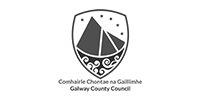 Our journey towards regenerative rural futures started in a derelict bookmakers office. This decaying building was a stain on the streetscape and you will find similar situations in towns and villages across Ireland.
But we believe these places can tell different stories and we renovated the bookmarkers to uncover alternative stories hidden in the within the town. We have achieved this by opening our doors to the community and hosting events, workshops and community gatherings.
By listening to each other, working together and appreciating our place in the world we can begin to unlock the assets and gifts that surround us. Our neighbourhoods, towns and villages are filled with potential for change that is too often obscured by boarded up shopfronts or the false promise of help from outside the community.
To reverse this trend we have to think, with intention, about the type of community we really want to live in. Should we settle for dereliction and decay? or can our towns and villages become the places that lead us towards more sustainable ways of being in the world?
Our social hub provides space for the community to interact and discuss these dilemmas.
Evolution of our social hub from bookmakers to vibrant community space.
"Amicitia is a fabulous facility for our club to meet in, offering both indoor and outdoor space. They have welcomed us and offered so much support and friendship. They have a great vision for how Amicitia can truly become a place of inclusion, opportunity, learning, social engagement, enterprise and so much more for the people of Athenry and surrounding areas. We are very fortunate that they see Vision Arch Club as an integral part of that. As parents, we can now see opportunities for our young teenage and adult children to have access to training and meaningful employment in a supportive environment-all of which can happen in Amicitia!"

– Angela Raftery, Vision Arch Club for teenagers and young adults with additional needs.
As Margaret J. Wheatley puts so aptly, "There is no power for change greater than a community discovering what it cares about." To discover what we do care about we need adaptable community spaces that can cater to the needs of many different groups. But we also need to invite people into the conversation that don't often get their voices heard.
These inclusive, collaborative spaces can transform our towns and villages. As we learn from the community of Athenry or space is evolving. With funding from Galway County Council through the Rural Regeneration and Development Fund we will be transforming this space into a community kitchen and garden in the coming months.